Karen Williams has always had a heart as big as Texas.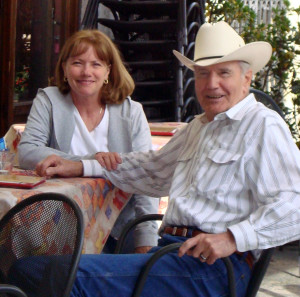 Born and raised on the west side of Fort Worth, Karen learned from her parents the gift of helping others. Wayne Coker was a Fort Worth firefighter who spent his career saving lives and fighting fires, first working at the historic fire station on Camp Bowie Boulevard in Arlington Heights. Norma Coker worked next door as a baker at the Buddies grocery store.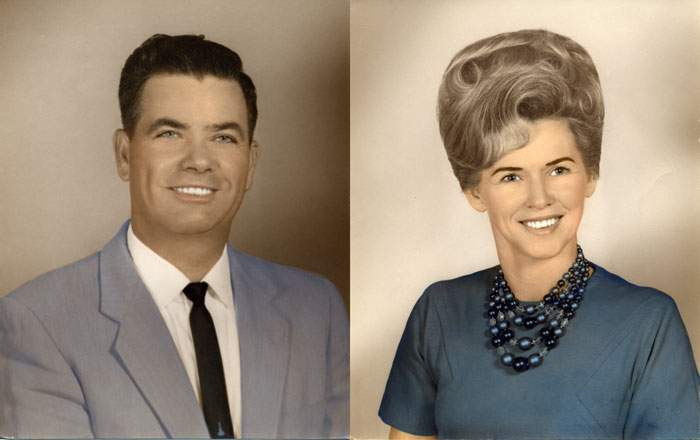 "My parents were very service oriented," Karen explains. Norma volunteered at her church, cooking and taking care of homebound people. Wayne, who ended up as Captain of the largest fire station in Fort Worth, always found time to maintain a huge backyard garden where he grew vegetables to share with his ten brothers and sisters and anyone else who needed to eat. "My parents were always doing for somebody else," says Karen who is the youngest of the three Coker daughters. "It wasn't something I was taught; I saw it all my life."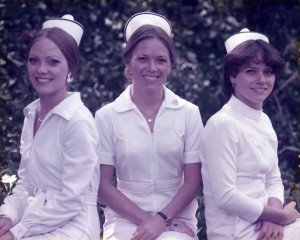 Both of Karen's sisters were nurses, so it was no surprise when Karen decided to pursue a career in nursing after graduating from Arlington Heights High School. Her first job was working in the emergency room at John Peter Smith Hospital. Several years later, she became an adolescent psychiatric nurse at Oak Grove Treatment Center.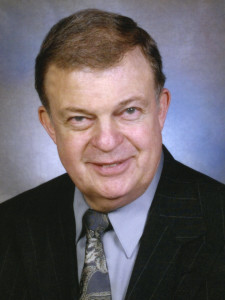 Dr. Kelly Goss was an important keystone in Karen's nursing career. A former military doctor, Dr. Goss started his own private internal medicine practice and hired Karen. "Dr. Goss taught me so many things," she says. "He was patient and kind to the people who came to him. He never hurried them." Under Dr. Goss' mentoring wings, Karen was encouraged to learn about pharmacology. "After I'd been there a while, he would take me into the samples room and ask me 'what do you think this patient needs?'" After hours, Karen started making personal home visits to some of Dr. Goss' indigent patients, bringing them fresh vegetables. "If they said they liked turnip greens, I was at their door with turnip greens," says Karen who became emotionally attached to the elderly patients.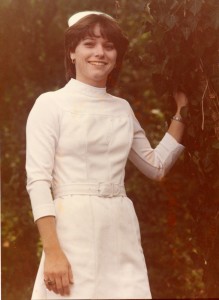 On weekends, Karen started working as a home care nurse for the Visiting Nurse Association, a large, well-known home health agency. She made the decision to start her own home health care business in 1995, with Dr. Goss as her medical director. She named it Doctors Home HealthCare and quickly attracted a loyal group of clients by providing in-home Medicare-reimbursed health care services. In order to maintain a high caliber of patient service and oversight, Karen's business plan limited the size of her client base. "I've always been very hands on," explains Karen. "It's more important to me to provide a higher level of care and to not have so many clients that I lose sight of their day to day needs."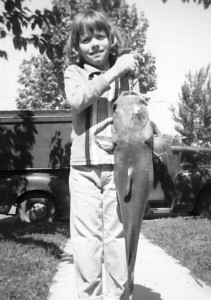 Karen added a private duty component to Doctors Home Health Care in 2005. "I saw that some of our clients needed more care than Medicare would pay for," explains Karen who has always treated her clients like family members. "We were sending those patients to private duty agencies where they weren't getting the kind of care we thought they should have, like getting a different caregiver every time."
In 2012, Karen, with her husband, Randy Williams, built an office building on Benbrook Parkway near I-20 and moved the Doctors Home HealthCare headquarters there. As time went on, the private care part of Karen's business became a more important focus for her, "With all my years as a nurse in the health care business, I had the resources my private clients needed." In 2015, Karen sold Doctors Home HealthCare, but kept her private duty clients, most of whom live on Fort Worth's west side. When it was time to come up with a name for her new business, it wasn't hard to decide on Westside Caregivers.
Karen and Randy, who have been married for 34 years, live near Cresson with a pack of rescue animals, including Sister, a red heeler, and Sammie the cat. They have two children, Cole and Amy, and two grandchildren.