Westside Caregivers
Westside Caregivers made its official debut in 2015, but we've been taking care of people a lot longer than that. Providing in-home medical care services has been our business since 1995 when we started our parent company, Doctors Home Health Care.
New Name, Same Great People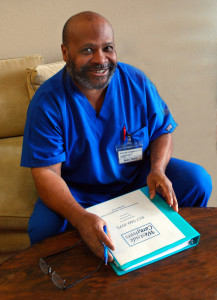 When founder and owner Karen Williams, with her husband Randy, decided to sell Doctors Home Health Care in 2015, they retained the private duty part of the company and named it Westside Caregivers, because so many of the clients live on the city's west side. They kept the same devoted staff that Fort Worth's oldest and most prominent families have come to trust over the last twenty years. There is no better recommendation than our long list of satisfied customers.
Special care plans
Taking care of our patients is our passion. We put our hearts and souls into every single patient we help. Each patient's needs are considered on an individual basis and a customized written care plan is created for each of them.
Enjoy life to its fullest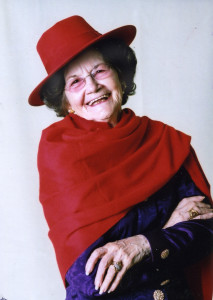 Our caregivers establish a special relationship with every patient and their family, helping them all to enjoy life to its very fullest possibilities. We don't send out a different caregiver every day, because we know how critical it is to gain the trust of the patient and their family. We work hard to match up our caregivers with the specific needs and interests of each patient, so that meaningful relationships can develop between them. For instance, some patients welcome conversation, while others prefer quiet. We keep working on a good patient/caregiver match until our clients are satisfied.
Reputation for quality care and ethics
We are locally owned and operated and are very proud of our reputation for quality, individualized care and excellent business ethics. Our goal is provide you and your family with superior care for as long as you need us. We decided a long time ago that we didn't ever want to grow into a big company. We are selective about the number of clients we take on, because we want to ensure we can deliver what needs to be done to help them.
Whatever it takes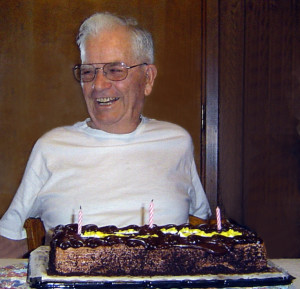 We know what a big decision it is to allow a new person to come into your life, whether it's to provide medical assistance or to help with basic daily details, like letting the dog out, cooking a favorite meal, or picking up the dry cleaning. Sometimes all it takes is a caring touch on the shoulder or a gentle assist out of the shower to make a big difference in a patient's day. The staff at Westside Caregivers is trained to provide whatever level of care is needed to help our patients stay as independent and happy as possible in the comfort of their own homes.
Our staff
Every Westside caregiver goes through special training before becoming a member of the Westside family. We thoroughly vet our caregivers to be professional, loving, reliable, considerate, trustworthy, discreet, and attentive, at the very minimum. Some of our caregivers are licensed vocational nurses, including a few who are studying to become registered nurses. Some of our caregivers have specialized training in colostomy and catheter care and can perform nebulizer treatments. Our clients always have immediate access to our staff of registered nurses. Providing the highest quality of care to our patients is vital to the integrity of our company.
Our clients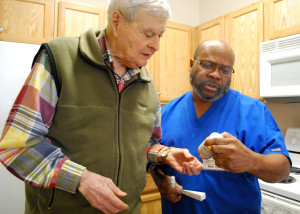 Life's challenges sometimes get in the way of living. We are here to smooth out the bumps in the road. Some of our short-term clients end up being long-term clients. The privacy of our clients and their families is paramount to our company creed. Let us show you what a difference Westside Caregivers can make in your life.
Our motto
We care. Our name depends on it. WEstside CAREgivers